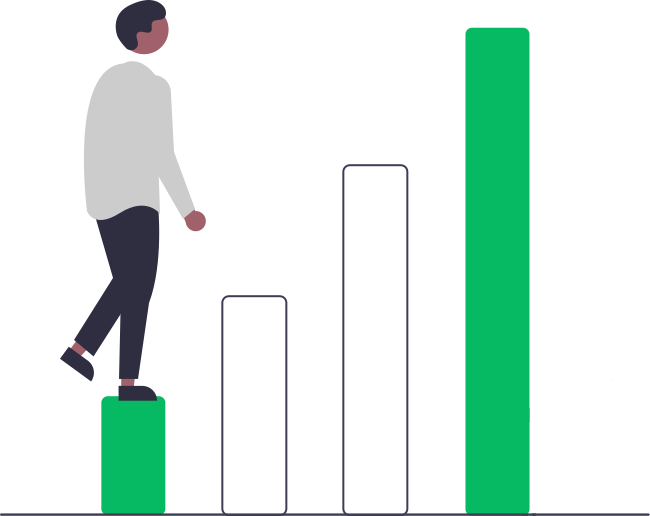 Hare Analytics Limited (HAL) is dedicated to delivering world class solutions to the challenges of understanding human interaction and behaviour.
We work with complex social and collaborative systems, utilising behaviour-based analytics to identify opportunities for a tailored business-to-customer (B2C) applications.
Life happens faster than ever before. As social interactions, economic transactions, and citizen-to-citizen communications migrate online, the pace of change only increases. The global growth of digital societies and digital economies has changed the world beyond recognition.
The ability to access anything, from anywhere, at any time, has resulted in the unparalleled growth of online and mobile-based activities across entire sectors. This evolution offers many unique opportunities to align and benefit both citizens and those businesses and institutions that seek to serve them, but also exposes citizens to a number of distinct online threats and potential harms. This could include difficulties with mental health and addiction, or exposing vulnerable citizens to opportunities for fraud, grooming, or radicalisation. The threats to personal and mental wellbeing are greater and more varied than ever before. 
The appropriate response to such developments is not merely a question of increased automated monitoring technologies. How we think about behavioural data as a society must evolve as human behaviours change. In the face of these modern challenges new ideas, new models, and new methods are required. Our technology must be as agile, inventive and resourceful as the human behaviours it is intended to anticipate, infer, and forecast.
Hare Analytics exploits and develops world-class analytics to create intelligent concepts that underpin effective, efficient, and intuitive operations. As a developer of innovative technologies, we exploit emerging analytics concepts and methods that generate insight from emerging online opportunities. We work with industry leaders, major organisations and institutions to develop behavioural analytics technologies that ultimately benefit individuals, protecting citizens from online harms and promoting emotional and physical wellbeing.
Active Challenges: Early-Onset Cognitive Decline
Early-onset cognitive decline is the looming unrecognised public health crisis of the 21st century. "Dementia" is an umbrella term, describing a collection of symptoms including memory loss, confusion, and personality changes. Presently little is understood about how these symptoms develop and how they are related, even though dementia effects the lives of millions of people: Alzheimer's Society (2015) estimate that 850,000 people live with dementia in the UK, at a cost to the UK economy of £26.3 billion a year.
As so little is known about the causes of early-onset cognitive decline, or the connections between early-onset cognitive decline and underlying mental health disorders (such as major depressive disorder or post-traumatic stress disorder), it is imperative that wide-scale and long-term information gathering is made a priority. Hare Analytics believes that it is in the interests of the UK Government, Public Health England, and large employers and organisations to:
invest in technology that actively monitors the cognitive health of the population;
provide concerned health-oriented users with access to effective monitoring services so they can be actively involved in maintaining their own cognitive health;
curate a wide-scale and long-term data gathering project which can be utilised by researchers to shed light on the underlying causes and connections between the visible symptoms of dementia.
It is imperative we provide concerned users with the technology to actively monitor their own cognitive wellbeing, while simultaneously creating an invaluable resource for researchers. This will not only have a positive impact on the individual lives and lifestyles of users, but will also have a positive long-term impact on all public and private institutions and organisations that have a long-term interest in the cognitive health of the UK population.
people will develop dementia this year
of people in care homes have dementia or severe memory problems
people under-65 with dementia in the UK
Active Challenges: the Betting and Gaming Sector
The biggest issue for online gambling operators is the continued rise of 'problem gambling': ease of access to gaming opportunities combined with financial incentives to gamble leads to abusive behaviour by customers who feel the need to spend beyond their means. The operators find themselves in the position of  maximising revenues from players whilst trying to discourage gambling addiction and unsustainable player habits. In the face of this development, gambling operators face the possibility of further regulation in order to combat gambling harm.
The gambling industry has a responsibility to the individual gamers and to society as a whole to provide a coordinated industry-wide response to problem gambling. Hare Analytics believe that both the regulators and the gambling industry as a whole have a common interest in demonstrating that:
the operators are aware of distinct types of potentially problematic behaviour and the indicators that suggest such behaviour cold develop in the future;
the operators have a mechanism to identify gamblers who are at risk before they develop such behaviour;
the operators can report against a common set of metrics so that a regulator is able to manage industry-wide trends and identify best-practice.
A co-ordinated, data-driven solution will not only have a positive impact on the individual lives and lifestyles of customers, but must also protect the confidentiality of their sensitive data. There is a clear need for an impartial developer of suitable technologies which may be employed by operators within the privacy of their own data sources and provide normalised outputs to the regulator.
of English population gambled in 2016
problem gamblers in England
of gamblers in England at low or moderate risk of developing problems with their gambling
Statistics taken from Health Survey England 2016, published by the Gambling Commission. More information on the levels of problem gambling in the UK can be found here.